Healthcare personnel for the medical sector
DS Crewing Services doesn't just want to provide you with qualified professionals – we want to be your reliable and longstanding partner in HR matters.
The international good reputation of Filipino professionals is based on the following personal qualities.
High professional standards comparable to those in Germany
Philippine healthcare workers are internationally active (USA, Canada, Great Britain, New Zealand, Australia, the Middle East, Denmark, Austria, Germany, Japan, Hong Kong, Singapore)
High level of willingness and motivation
Polite and modest
Family-oriented and loyal to patients and employers
Presentation of our programs
Professionals
BS or MS degree in nursing
At least 2 years of professional experience
General to specialized
Language training: B2/C1 level
Partial to full recognition
Placement and recruitment process hier at a glance
Trainees
BS in nursing
With previous theoretical and practical knowledge from studies
B2 level
Recognition not applicable
Placement and recruitment process hier at a glance
Beyond the basic services, you can complement our service with add ons.
Basic
We take care of accreditation
We find the right person for the right job
Language training up to B2 exam
Classes are composed according to similar language level
We collect, translate and certify the recognition documents
We take care of the application for recognition
We take care of the preapproval
We apply for the necessary visa, as well as the OEC
We organize the transfer to Germany
Continuous support and monitoring of the candidates, as well as accompaniment during language training
Extra (Add Ons)
We create an integration management concept individually coordinated with the employer
according to the DKF pilot standards
Monthly compensation for nursing staff for full-time language training and without any other professional activity
C1 language training
C1 exam
Dormatory: language training can be completed from A1 in a boarding school where the nurses live during this time
The language training can be continued in Germany after passing the B1 exam in the Philippines - this includes the B2 language training as well as the B2 exam - the costs for this will be refinanced.
Pick-up/transfer of the candidates from the airport to the accommodation
Onboarding support
Training / induction for employees and managers
Required steps for recruiting: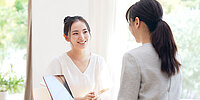 Matching
Recruiting and candidate selection: with us, integration starts with the right selection of candidates.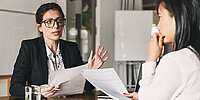 Integration support for candidates
Handling of all bureaucratic immigration processes: integration support for candidates throughout the entire process, up to entering Germany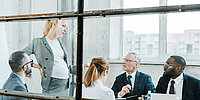 Integration support for clients
Staff integration training (on-site or online)
If desired, based on an individual integration management concept in accordance with the DKF pilot.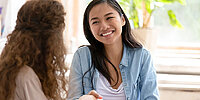 Support (optional)
DSCS is at your side during the welcome week.
We are happy to assist in finding temporary accommodation as well as a place to live.
Upon request, we can also serve as mentors for you and your candidates during the first months of employment.
After start of employment:
Organization of training measures for adaptation qualifications
Professional integration into the German healthcare system
Social integration into the Philippine community and churches in Germany
Biannual get-togethers/information events
Integration seminar on Philippine culture for clients' teams/staff
Support in immigration matters and family reunification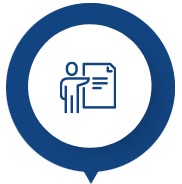 CVs received since January 2021
230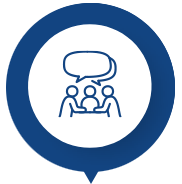 Language classes since January 2021
16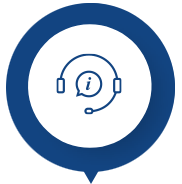 Interviews conducted since January 2021
310